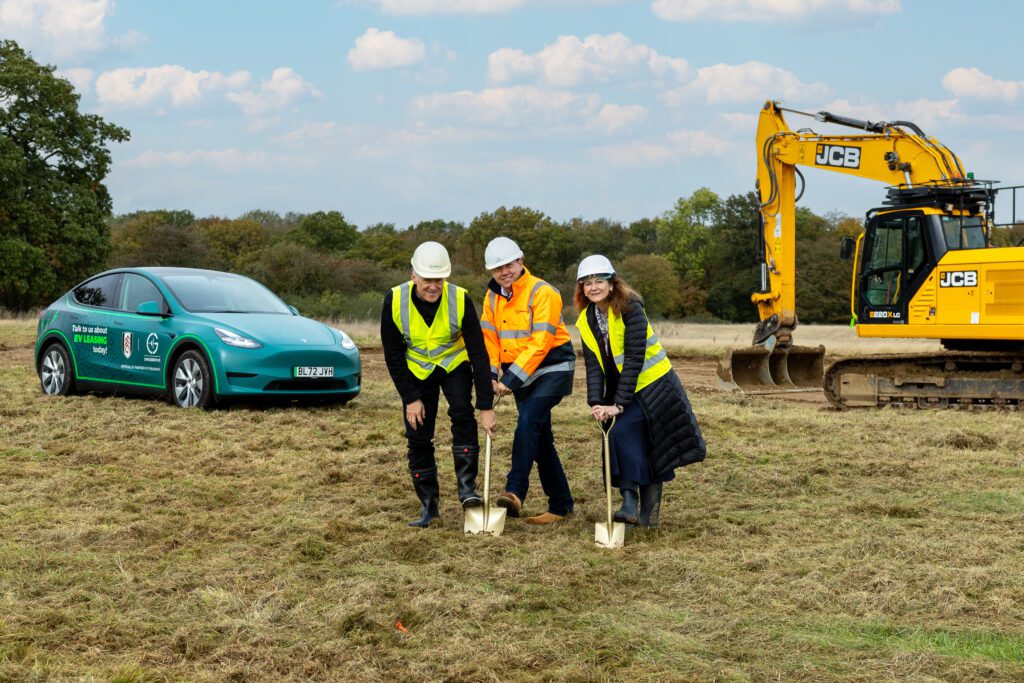 Forget the Rolling Stones, Led Zeppelin, Queen, Oasis and Robbie Williams, Knebworth House Estate is now welcoming its latest headliner…
Drum roll, please.
Yes, the iconic music venue will be the site of the all-new GRIDSERVE Stevenage Electric Forecourt®.
Replacing electric guitar with golden shovel and cat suit for hi-vis, the GRIDSERVE supergroup has officially broken ground at the site.
This milestone kick starts construction with a scheduled opening of late 2024, exactly 50 years after the first ever Knebworth Festival in 1974.
Conveniently situated near junction 7 off the A1(M), Stevenage Electric Forecourt® will be an essential boost to EV infrastructure for visitors, staff and local communities around the historic estate and in the wider Hertfordshire area.
The Stevenage site will be our fourth Electric Forecourt®, following Braintree, Norwich and Gatwick Airport.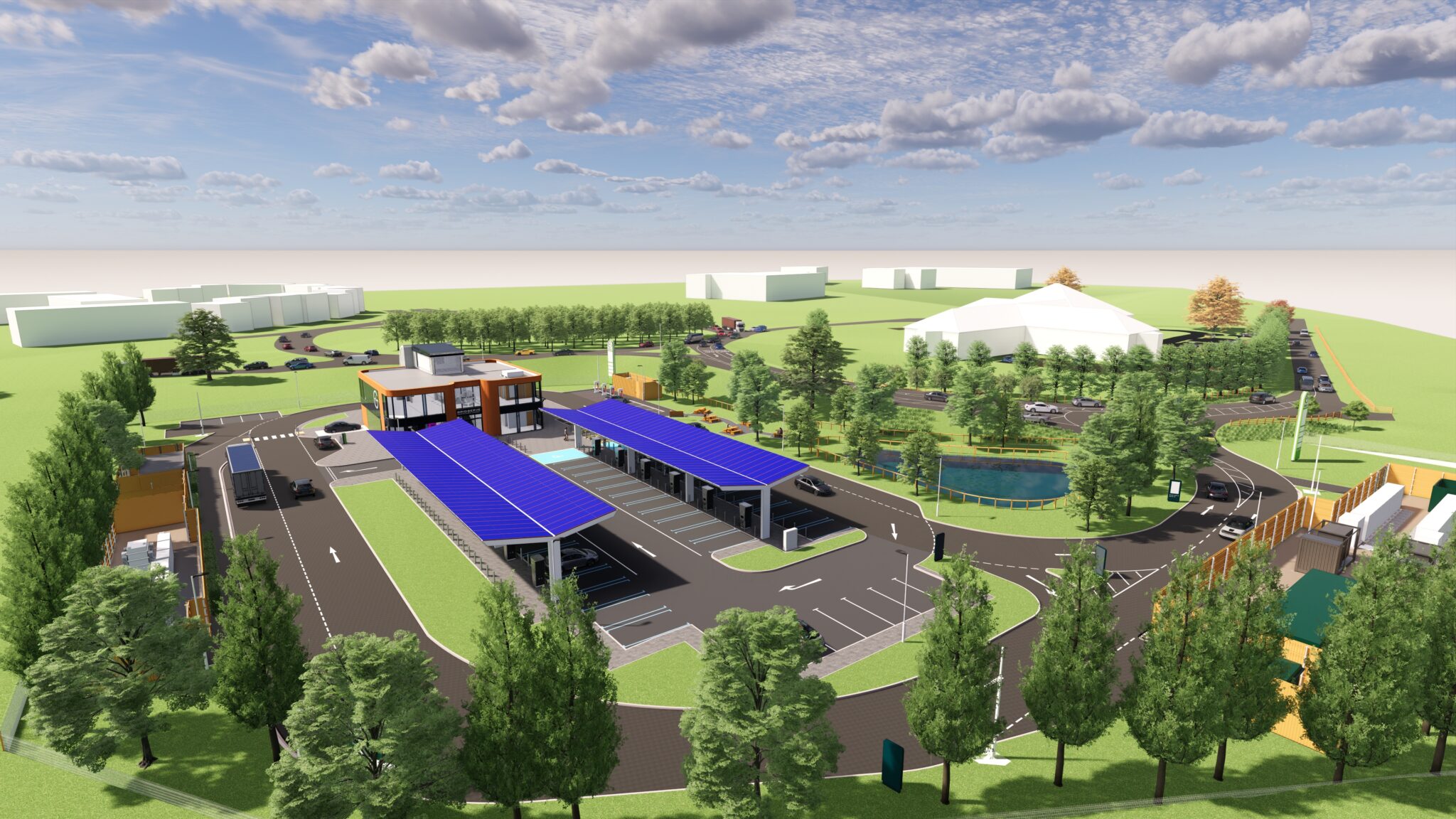 Tell me more about the Stevenage Electric Forecourt®
Once completed, 34 electric vehicles will be able to charge simultaneously with High Power chargers that can deliver up to 360kW.
That means you can add 100 miles of range in less than 10 minutes. There will be all kinds of connectors for all types of EVs – and just like all our chargers on the GRIDSERVE Electric Highway, they're equipped with contactless payment.
You'll be able to enjoy food and drink to recharge yourself, a comfortable waiting lounge with free superfast WiFi, children's play area and a dedicated EV educational space to increase understanding and awareness around electric vehicles.
The Electric Forecourt® will also include disabled parking, access ramps, accessible washrooms and lifts to access all areas to make easy charging accessible to all.
To keep up to date with all the latest news about Stevenage Electric Forecourt®, click here.