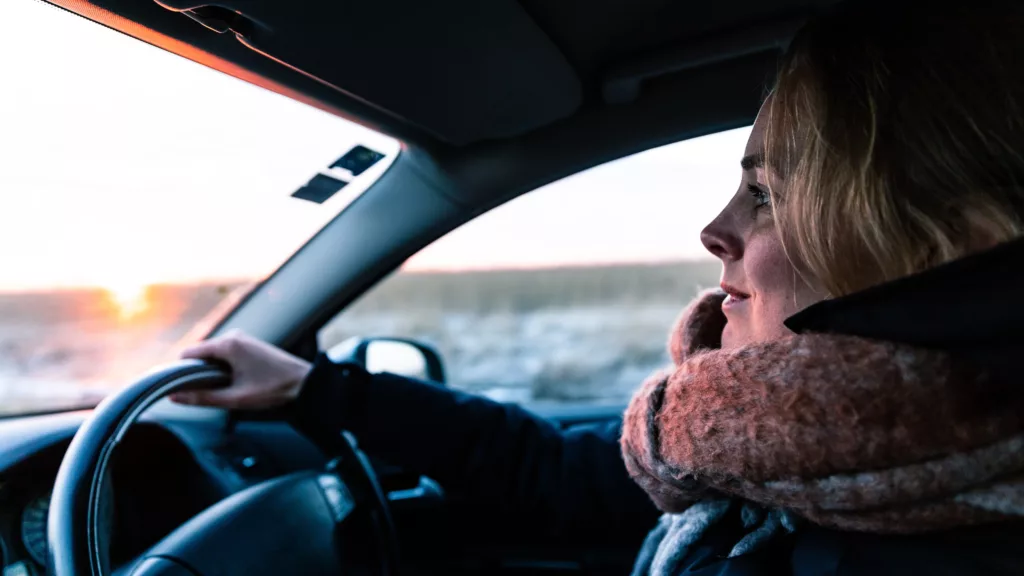 Choosing the best options from lengthy lists can be a tricky business when buying or leasing a new electric car. From reversing cameras to cruise control, voice activation to digital mirrors, the lists can be a mix of daily essentials to the latest luxury playthings.
There's one bit of kit, though, that we'd recommend all electric car owners go for: the heat pump. Humbly named compared to some technology available, it'll keep you warm in the winter while helping to maximise range. Clever, right?
Why have I never heard of a heat pump?
Well, historically cars haven't needed them. Inefficient petrol and diesel engines produce waste heat which we learnt to re-use to heat the cabin. By contrast, an electric motor is very efficient and doesn't produce much waste heat at all, so engineers had to find another way to keep us toasty in winter.
The simple answer would be a regular fan heater. Trouble is they're extremely inefficient and on full blast would use significant amounts of battery and harm range. The solution? An extremely efficient heat pump.
So how does a heat pump work?
Essentially, it's a home fridge… but in reverse. While a fridge takes the warm air from inside and moves it outside to keep your milk fresh, a car heat pump moves heat out to in. Any excess heat from the battery and electrical systems, plus air outside the car, is compressed at high pressure. This compression raises the temperature which can then be used to heat the cabin. The whole thing takes just seconds.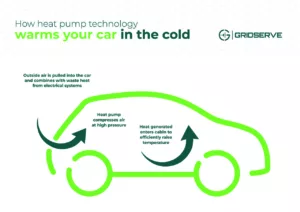 Will a heat pump really increase my range?
Simply put, yes. Compared to a traditional heater, a heat pump is around three times more efficient. Electric car range drops in cold conditions (you can find out more about how to here), but range tests show that mileage drops around 10% less in the cold on cars fitted with a heat pump compared to those running a fan heater. Heat pumps will work their magic in all temperatures, too, so it's not just technology for sub zero climates.
It's also great because a heat pump enables efficient remote pre-conditioning, which means you can set your car to a temperature and let it defrost from the comfort of your home, while watching neighbours wrap up and go to work with an ice scraper. If you're plugged in at home while pre-conditioning then you won't be draining the battery, either, further adding range.
So, what electric cars have heat pumps?
For all the reasons above, heat pumps are becoming increasingly common on the latest electric cars. Some offer them as standard on base spec but more commonly they'll be optional add-ons on a more premium trim level. Unfortunately, a heat pump can't be retro-fitted and will need to have been installed when the car was ordered new from the factory.
Here's a list of some of our top models available to lease via GRIDSERVE Car Leasing that feature heat pumps:
Hyundai Kona Electric
Kia e-Niro
Tesla Model Y
Volkswagen ID.4
Audi Q4 e-tron
Nissan Leaf
Peugeot e208