GOING ELECTRIC
Opening the door on your electric future

Learn More
Is Electric for me?
With record sales of electric cars it's safe to say the electric revolution is here to stay. And with the government ban on petrol and diesel vehicles in 2030, it's no longer a question of 'if' but 'when'.
.
Why go Electric?

With lower running costs, less maintenance and being better for the environment, these vehicles embody genuine hope for the future plus they are fast and fun to drive.
Functioning at 90% plus efficiency, as opposed to internal combustion engines at 30%, electric motors are set to help solve many of the critical climate and energy problems the world is now facing.
Yes, it's time to make the switch.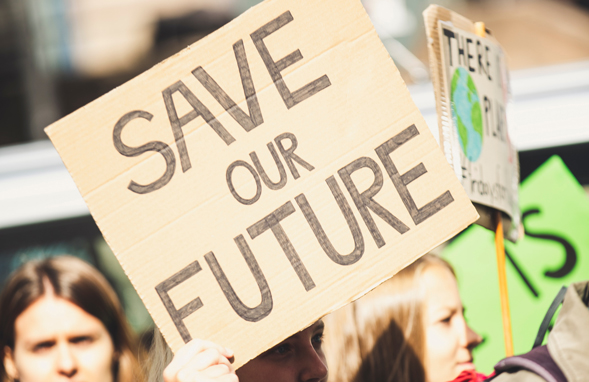 More awesome please…
When we set out on this mission one of our early guiding principles was:
'How we can we make the experience of charging an EV, over refueling a petrol car, more awesome, in every way?'
And it's fair to say that it's not just us thinking like this; the emerging EV world is a new and exciting domain, the drive experience is modern and thrilling, the technology is slick and sophisticated, the cars have more room and are really quiet.
Quite simply, going EV, is stepping into a world of better.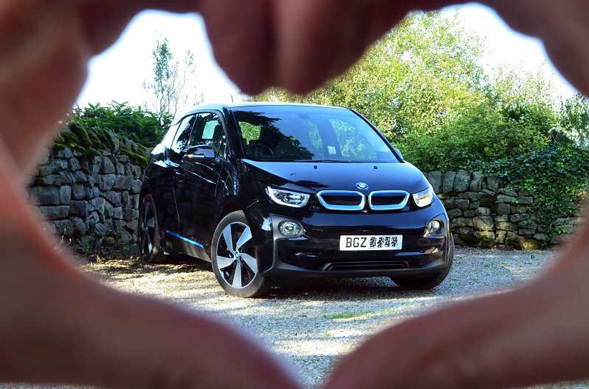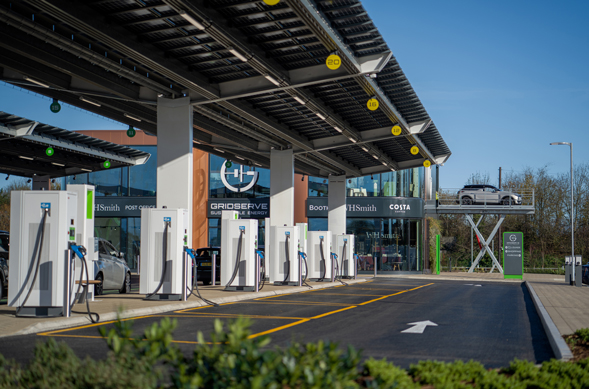 Power up

You will need to understand some basics about EVs and a good place to start is vehicle charging. At first, it can seem like speaking a whole new language but it's actually super straight forward.
The make and model of your vehicle will determine how fast you can charge your car, and how far a full charge can take you.
At GRIDSERVE's Electric Forecourts® we have installed future-proofed chargers that will charge your vehicle at the fastest speed possible.  
Power up

Hybrid EVs are looking increasingly like an interim technology and with recent range and charging performances from the new BEV models, the ownership case of PHEV/HEV is narrowing further.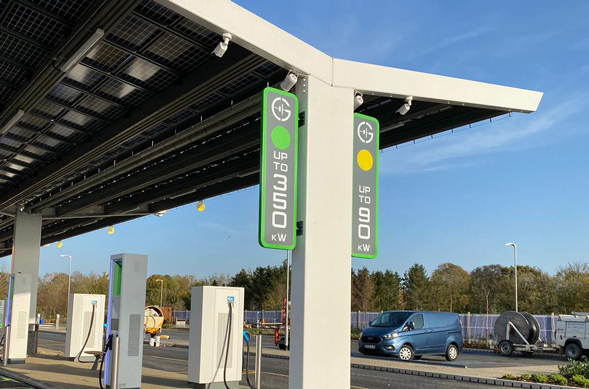 What is a Kilowatt-Hour?

A Kilowatt-hour (kWh) is a measure of electrical energy equivalent to the power consumption of 1 kilowatt for 1 hour. This measurement defines the amount of energy delivered as a result of a charging session.
Also, pence per kilowatt-hour is a common metric to calculate how much your charging session will cost.
How much does GRIDSERVE charge?


We are obsessed with helping to drive the adoption of EVs in as fast a timeframe as possible.
In support of this, we offer charging at 39p/kWh across most GRIDSERVE Electric Highway locations, and at High Power Electric Hubs our charging is 45p/kWh.
That's how we can say we're leading the charge!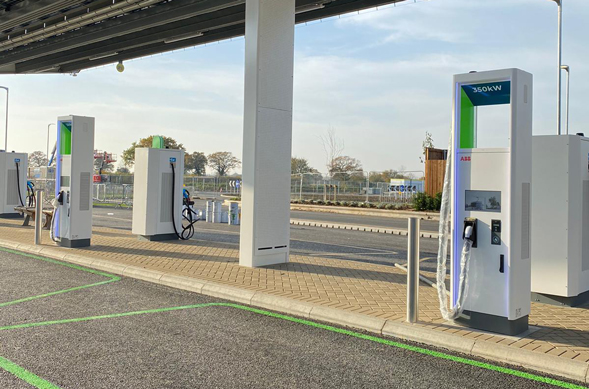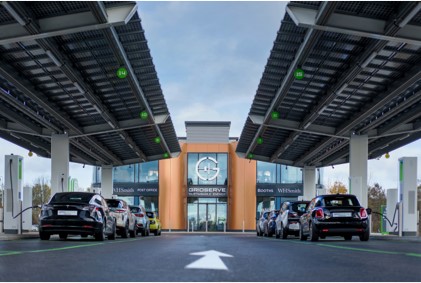 How far on a full battery?

An EV battery can hold enough power to drive between 80 and 285 miles depending on the make and model. The Tesla Model S has a range estimate of 348 miles while the Renault Zoe clocks in at 233 miles.
The range also depends on how fast you are driving, the time of year and the type of terrain. 
Let's find your new EV
Drive the future of sustainable energy
with GRIDSERVE
Start here to find the best deal