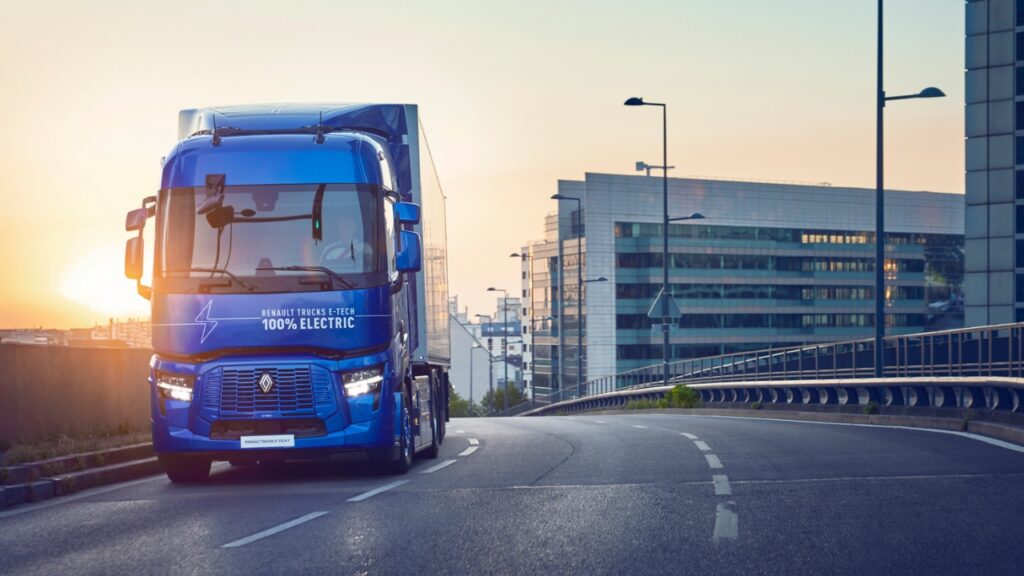 Great news, folks. We're about to embark on the biggest project of its kind that will unlock all the benefits of the GRIDSERVE Electric Highway to drivers of electric Heavy Goods Vehicles (eHGV). GRIDSERVE is delighted to be leading a government-backed consortium to help decarbonise the UK's road freight sector under a project we're calling Electric Freightway. The Department for Transport (DfT) and Innovate UK are calling it the 'Zero Emission HGV and Infrastructure Demonstrator programme', but we thought that was a bit of a mouthful.

Electric Freightway comprises 33 Consortium Partner and Member companies as well as the utilisation of a 140+ strong fleet of the latest eHGVs to develop a bespoke network of EV charging infrastructure across motorway service areas, truck stops and commercial depots. This £100m+ endeavour includes £62.7m of UK government support and will run to 2030.
Anybody who is anybody is involved, from big hauliers like Amazon, to motorway service areas like Moto or big manufacturers like Volvo Trucks. Although it's clear that GRIDSERVE and other members of ChargeUK are well on the way to developing nationwide, dependable charging for electric cars, plans for a suitable network to support the much, much bigger stuff is largely undeveloped. Time to get to work.
Let's talk about trucks
Heavy Goods Vehicles (HGVs) is the term used to describe all lorries with a gross weight more than 3.5 tonnes. Vehicle specifications vary by size and payload (how much can be carried), but for most hauliers, the predominant HGV class is articulated (known as 'artics') with a maximum gross weight of 40 tonnes.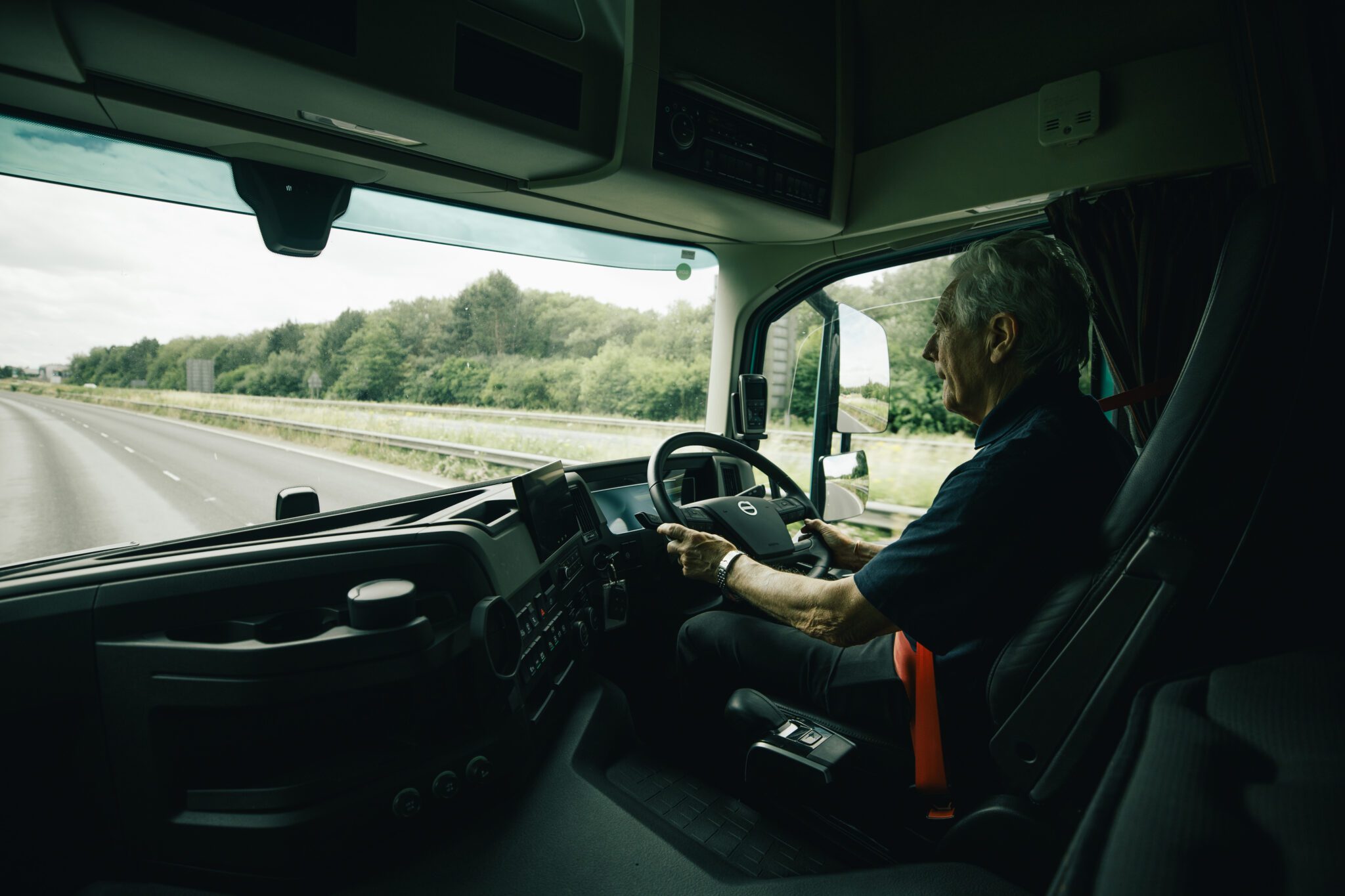 While transport is the UK's largest emitting sector of greenhouse gas (GHG) emissions – accounting for 24% of total emissions in 2020[1] – it's actually HGVs that carry a disproportionately chunky share of the blame. Cars, for example, clocked up 244bn miles and accounted for 6% of transport emissions while HGVs were responsible for 19% of emissions[2] while covering far fewer (but still massive) 17.4bn miles.
To help industry invest in the technology required to achieve the UK's net zero targets, the government has committed to phase out combustion engine lorries by 2040, five years after sales of petrol and diesel cars are outlawed. Welcome news for both addressing the climate challenge and local air quality.
What EV charging infrastructure for HGVs will GRIDSERVE deliver?
It's difficult to overstate the importance of the road freight sector, with HGVs used extensively for lifting and shifting all sorts of products, food, materials and waste to keep our towns and cities running. As an island nation, we also rely heavily on HGVs to import things from continental Europe with 76% of all inter-modal journeys involving HGVs beginning or ending at the dock.[3] As such, GRIDSERVE and the entire consortium will need to deliver an EV charging infrastructure fit for purpose.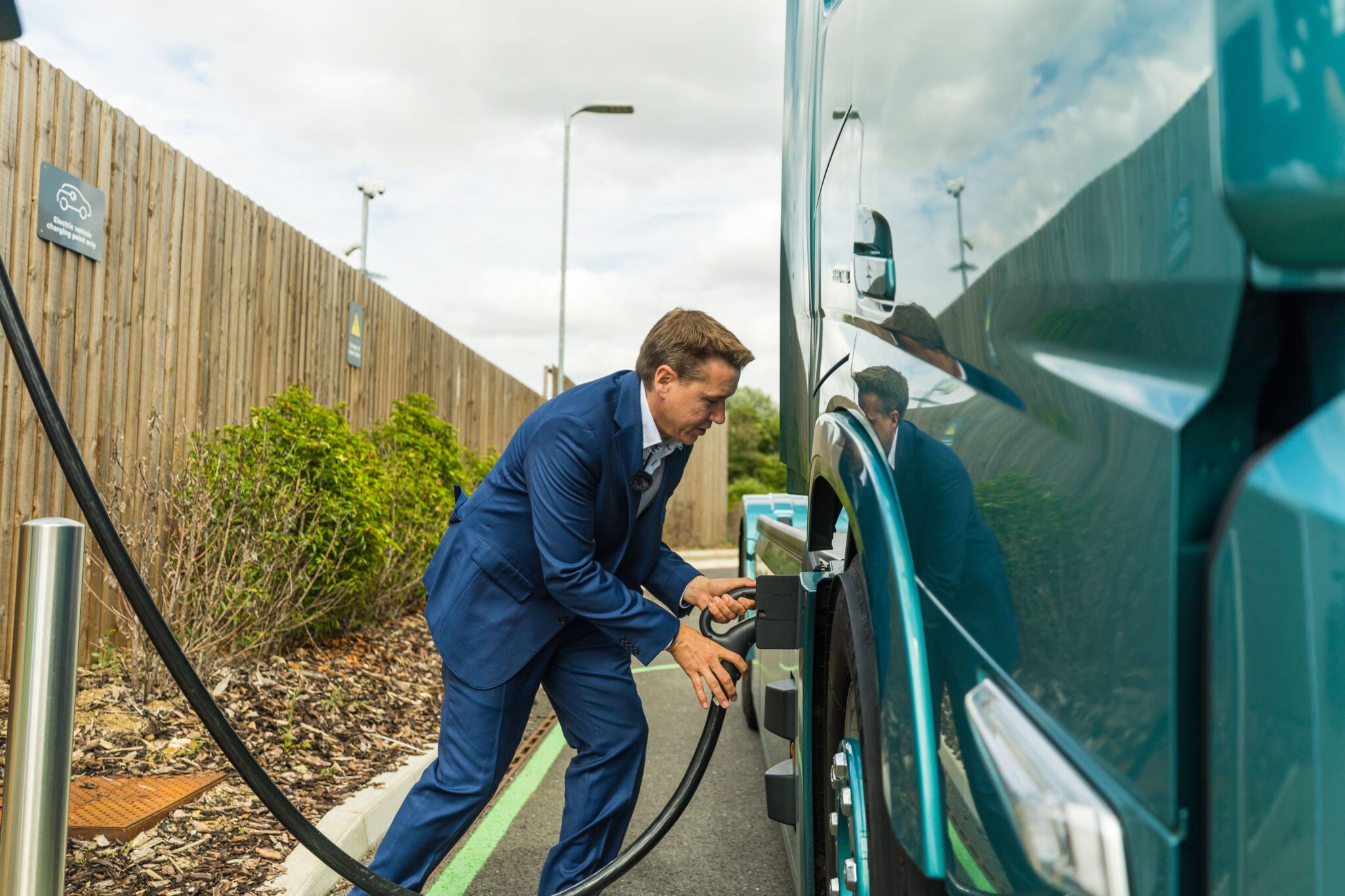 Within the first two years of this seven-year project, GRIDSERVE has committed to install over 200 High Power chargers across key motorway service areas and more than 10 commercial depot charging locations. Within this, we'll also be deploying at least two x 1 megawatt (MW) capacity High Power chargers.
"The big issue so far has been people saying you need an electric truck to have the same 500-mile range as a diesel vehicle," explains Toddington Harper, CEO of GRIDSERVE. "To do so, that would mean you'd need an enormous battery, which would mean you wouldn't have the ability to transport the same amount of payload. However, that mindset changes if you're able to charge that battery very quickly."
There is no denying that electric trucks will be thirsty for electrons, averaging around 1kWh for every mile travelled, but under EU laws, HGV drivers must not exceed 4.5 hours of driving without taking a 45-minute break. GRIDSERVE's plan is to provide truck drivers with the most powerful EV chargers for these 45-minute windows so that they don't need to change behaviours. Currently, our market-leading chargers are 350kW-capable, so with the onset of 1MW-capable chargers, you can start to see the additional power requirements of the sector.
That's important from our perspective, too, as we'll continue to ensure our chargers are supplied with 100% home-grown renewable energy, helping fleets deliver on their own net zero ambitions.
Helping eHGVs get smarter
Beyond the installation of dedicated eHGV chargers, our team at GRIDSERVE Technologies will also be working on ways to make these hauliers work harder and smarter, to optimise areas including energy consumption to freight logistics efficiency with features like automatic charging and the reservation of charging bays.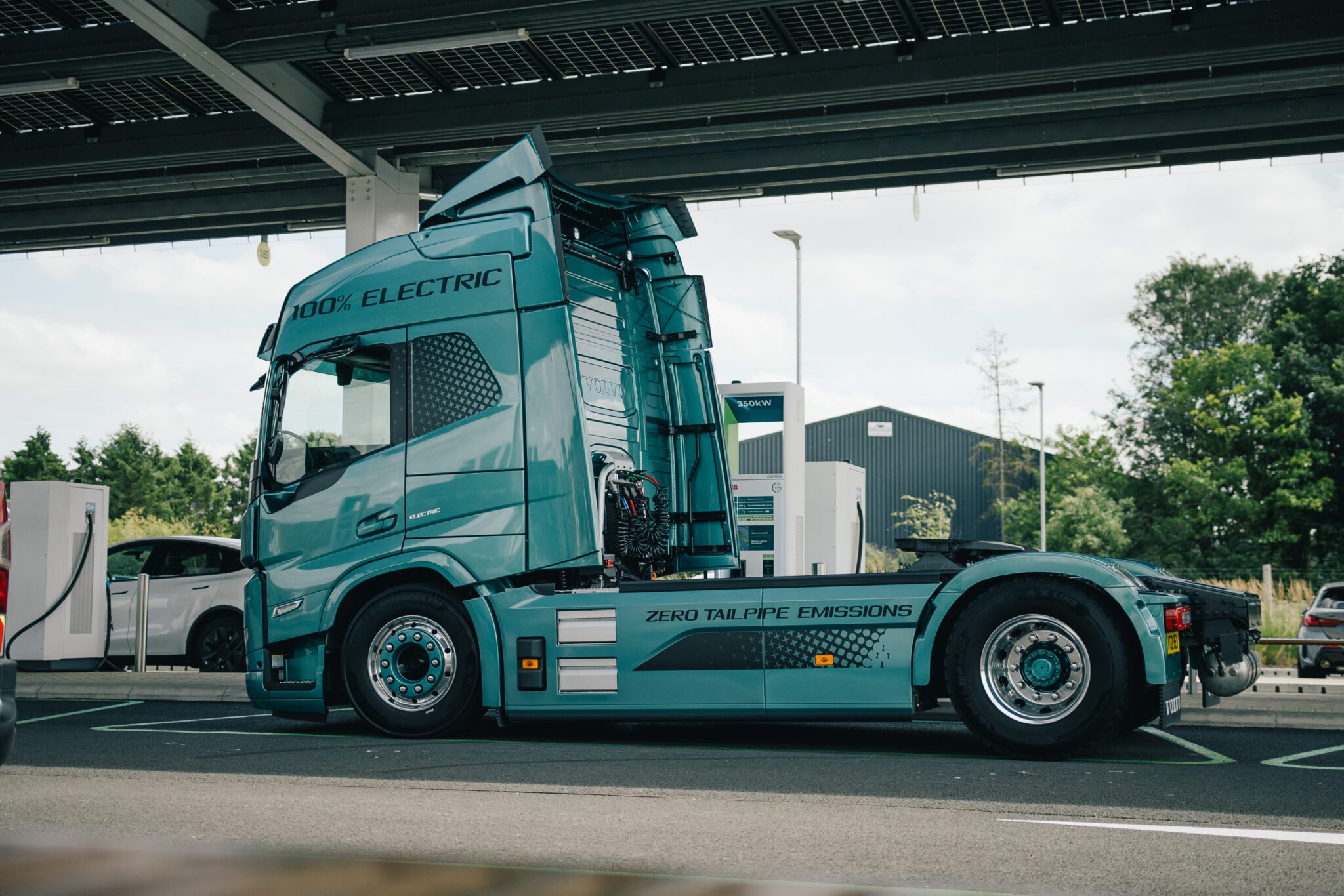 "This is a seven year project, but it's very important to get all the infrastructure in the ground and test vehicles on the road in the next two years, so we can spend those subsequent years data gathering," says Sam Clarke, Chief Vehicle Officer of GRIDSERVE.
"While this is a new world for us all, I think we can take a lot of learnings from the car world. We know people's behavioural patterns now, we know their dwell times and the challenges with grid connection. This stuff is a lot bigger, requires a lot more power, but ultimately its success will be based on the same principles."