Hitachi ZeroCarbon, a division of Hitachi Europe Ltd., has been chosen as the principal partner in GRIDSERVE's Electric Freightway project, which will see 140+ electric Heavy Goods Vehicles (eHGVs) integrated into a charging network across key motorway charging sites and more than 10 commercial depot charging locations.

Who is Hitachi ZeroCarbon?
Think of them as the dons of data collection and this Electric Freightway project is all about data. Hitachi ZeroCarbon is on a mission to help accelerate the decarbonisation of commercial vehicle fleets, but ensuring the transition is sustainable and economical. Their proprietary technology, data lakes and expert analysts will be used to monitor all eHGVs during the trial, and this is no easy task. Think thousands of miles being covered across the UK each day by real drivers in real world conditions, rather than the perfectly controlled environments of simulation.
Hitachi ZeroCarbon will monitor pretty much everything, from the amount of energy being consumed when charging along the GRIDSERVE Electric Freightway to telematics data on every eHGV that records where the vehicles are going and how far they're travelling. They'll even collect anonymised behavioural data to see how drivers feel about their new electric trucks.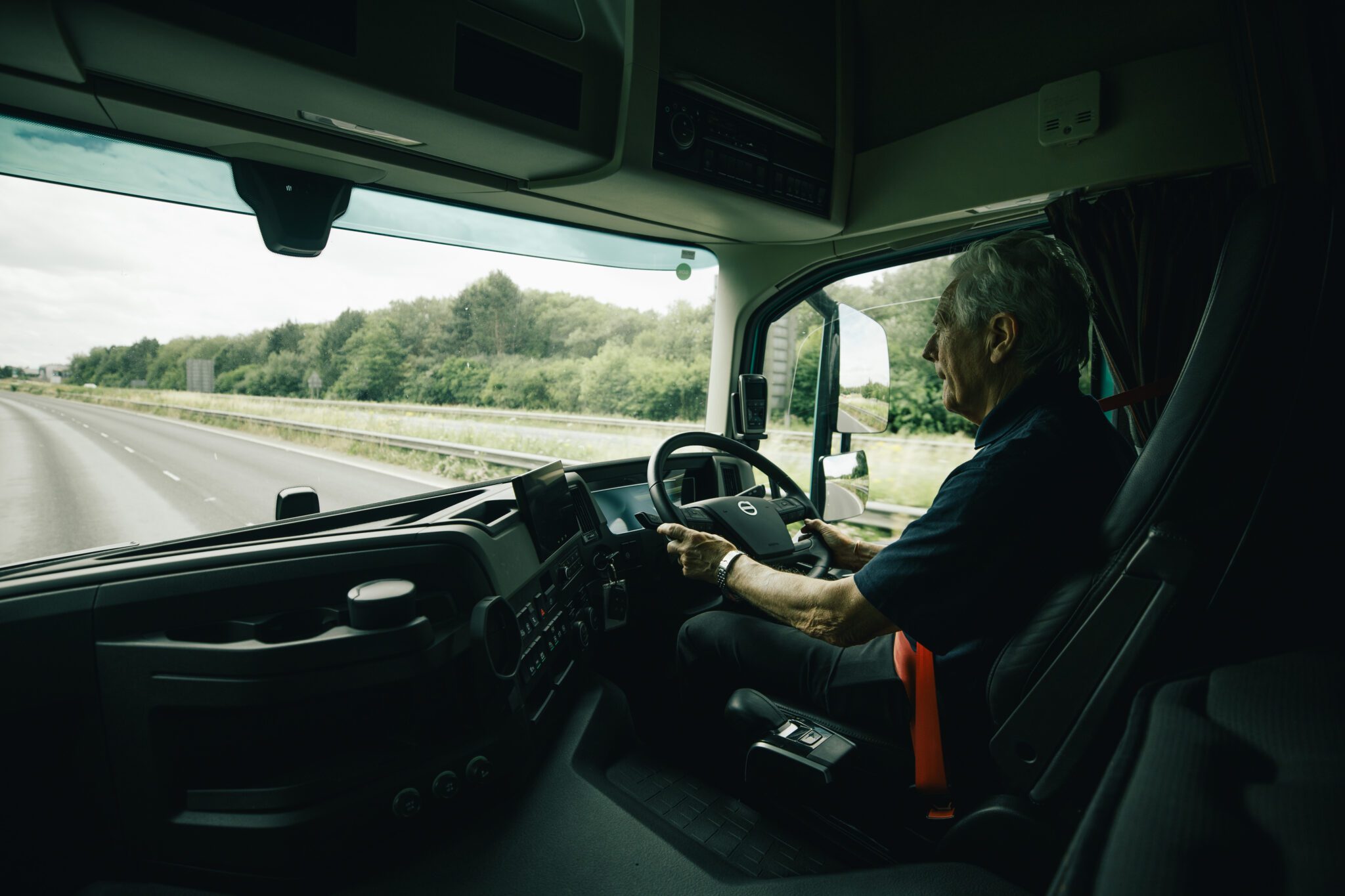 All this combined insight will then be used to collectively inform how best to further develop our eHGV charging infrastructure, but also help the haulage industry accurately quantify the total cost of ownership for eHGVs relative to their diesel counterparts – and crucially, without government policies, grants or subsidies.
Ram Ramachander, Chief Executive of Hitachi ZeroCarbon said: "Hitachi is committed to being a climate change innovator, and we are delighted to bring our next-generation technologies and strong sector expertise to the Electric Freightway project."
Sounds like Hitachi ZeroCarbon has some previous form in this space?
You could say that. And when you're about to embark on building one of the most advanced eHGV charging networks in the world, you need teams with lots of experience. Fortunately. Hitachi ZeroCarbon recently worked on another government-supported project called Optimise Prime, the world's largest commercial electric vehicle trial that included more than 8,000 vehicles.
This multi-year project brought together some of the UK's largest electricity networks and busiest fleet operators to design and trial solutions that would better prepare businesses for the electric vehicle revolution. Fleets make up two thirds of all new UK vehicle sales, so this sort of research is a really big deal.
So what happens next?
GRIDSERVE will be catching up with Hitachi ZeroCarbon, including its chief data scientist, Colm Gallagher, to better understand the data collection points and then agree a timeline for reporting, which will be published on these pages throughout the length of the trial.
We're looking forward to getting started.